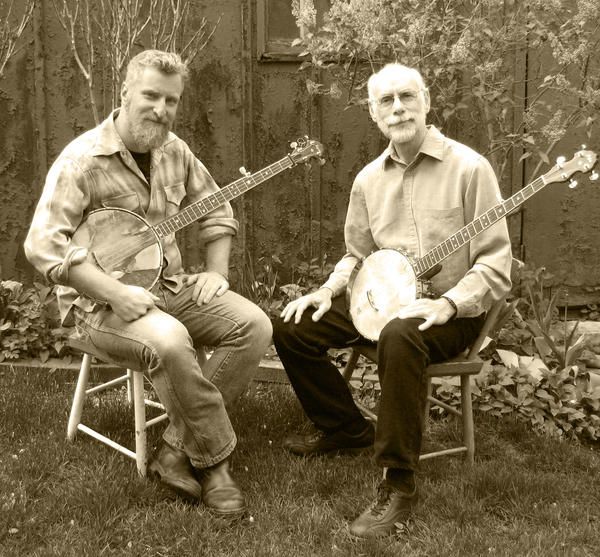 When I met Chris Coole I was playing a lot of fiddle tunes back then, and Chris was keen to pick them up and play them.  Chris quickly accumulated a repertoire of fiddle tunes on the banjo and together with Kathy on guitar and myself on fiddle, and later on Erynn Marshall on fiddle as well, performed as "The Extraordinary Stringband" and played southern style music for dances in Toronto.
It was during some late night practices that Chris and I discovered that we had each composed some interesting banjo tunes of our own. We decided to record some of these along with some traditional music and the CD "5 Strings Attached With No Backing" was born in 1997. After encouraging feedback from the recording, we decided to do occasional club performances together. Volume 2 was recorded 3 years later. 
Since then we occasionally put on concerts as a duo playing original and traditional music. You could say that when we perform together we have a very special, magical connection as we appreciate and enjoy each others musical talents.. We also both enjoy giving teaching workshops for five string clawhammer banjo playing.
Chris has helped co-produce and also backed me up on guitar for my new release "My Lucky Stars". Check out our latest duo material on the cd & book us for an intimate concert or teaching workshop!
0:00/2:52

0:00/2:33

0:00/4:34

0:00/4:02

0:00/2:31